We can develop your website for you. PROFESSIONALLY, QUICKLY, ON TIME and WITHIN BUDGET!
Why Us? We are located in Southern Ontario Canada. Support is just a phone call away. And we know the market!
While you can easily set up your own website, why would you? When you could focus on the more important aspect of your business and that is looking after your own customers.
We have the skills and expertise to set up your site quickly….that is OUR business.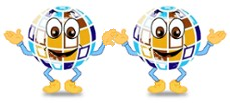 Then when you want, make changes or add new pages very easily and on your own time frame.
Let's work together! We can provide the best web presence and all within your budget!
Contact us at support@mcneilhosting.com or call Toll Free 1-888-526-6403